Unlimited Email Tracking in Gmail.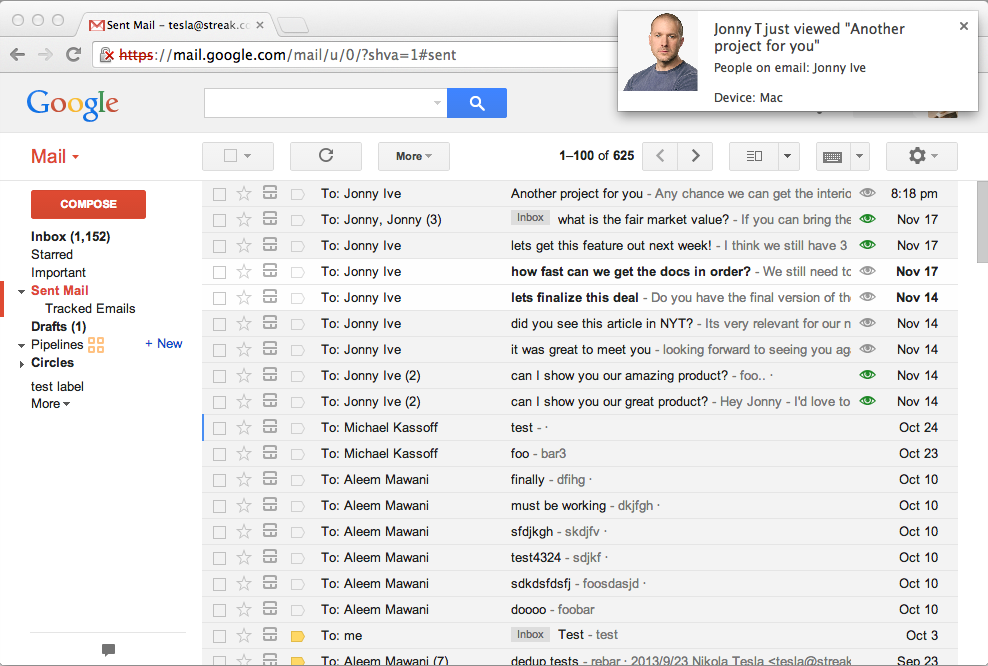 Get started in one simple step:

Install Streak for Email Tracking.

Real-time email tracking notifications.
Get notified the very moment one of your recipients reads your email. If you're a sales pro, follow up on the phone with potential customers as soon as they start reading the email collateral you sent them.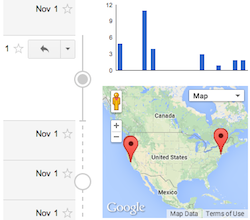 Dig deeper with Maps and Charts
Want to know even more about how your emails are being read? See the location of readers on a map, what device they are using and how many times they have viewed your email over time.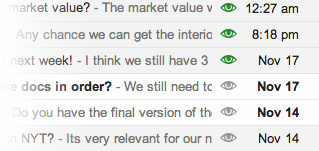 Tracking available in your inbox.
Streak email tracking shows the status of all your tracked emails right in your inbox. You'll see a green or gray "eye" icon right next to any email in any inbox list telling you whether the email is being read or not.

Toggle tracking on or off easily
The simplest UI you can imagine, easily toggle tracking on or off. You can choose which emails get tracked and which don't.

Plays nice with search.
Know you sent a tracked email to an important client and want to find it? Refine your search with the "has:tracking" keyword to limit your search to just tracked emails.

You're always in full control.
Easily toggle email tracking on or off depending on the situation. Want to set the default to always be on? Always off? Streak email tracking lets you configure it just right.
Gmail is a registered trademark of Google. Streak is not affiliated with Google or Gmail.